Problem with extrapolation in Load
Hi everybody,
I open this new issue following issue #182 (closed), we found with @mmenegoz some serious issue with extrapolation implemented in Load. Basically I suggest everybody to be very careful and avoid completely to extrapolate (going from low to high resolution) with Load, so always choose the coarser grid of model and observations as a target in Load.
Bellow you will find an illustration of the problem with extrapolation:
I produce here the difference between ERA land and ERA interim at two resolution (the t106grid and the ERA40 grid: r144x73).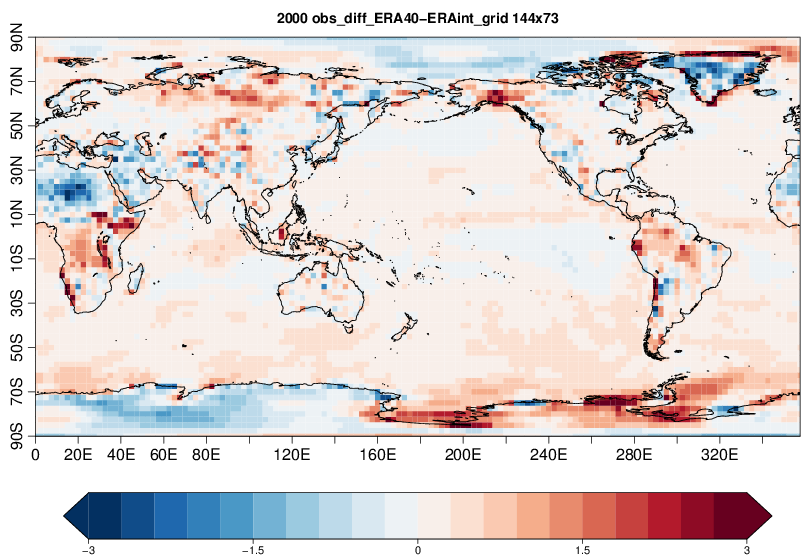 What you can see is that the product are strongly different (up to 3º) on the coarse grid. However, when you extrapolate to the higher resolution grid, you see those very strange bands appearing. If it is always bad to extrapolate from low to high resolution, the result in this concrete case is worst than what can be expected. This show that the interpolation method we are using is not valid at all for extrapolation.
Therefore, I would suggest the action following actions:
Short term: choose the default grid as the coarser one instead of the model one or to avoid compatibility break write a warning when an extrapolation is performed.
Short term: Explain the recommendation in the documention
Long term: work to implement other extrapolation/interpolation method which could be proposed as an option for Load.